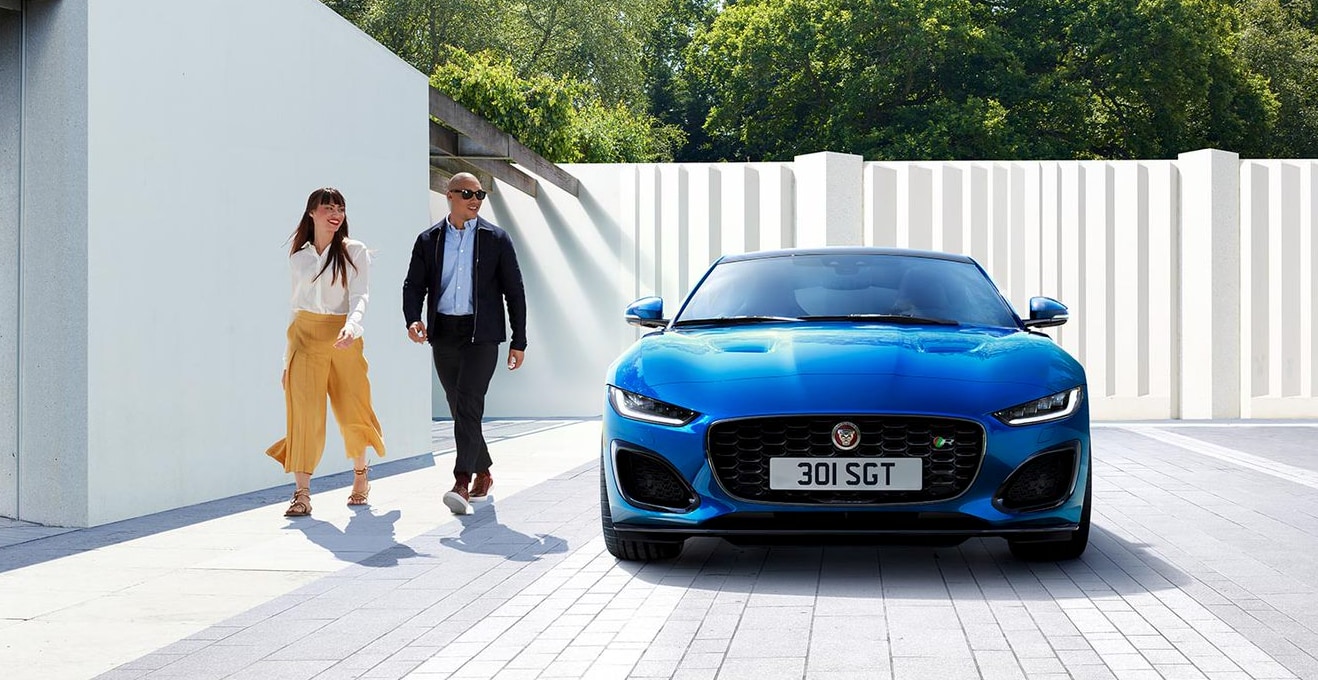 Here at Jaguar Indianapolis, we've been looking forward to the arrival of the 2021 Jaguar F-TYPE, and it's finally here! This newly re-designed model brings a new look, more powerful engine, and more advanced technology than ever to the popular car. The Jaguar F-TYPE embodies the Jaguar sports car experience, and we're thrilled to have the latest version here in Indianapolis.
What's New for 2021 in the Jaguar F-TYPE?
While every year brings something extra to Jaguar cars and SUVs, the re-designed 2021 Jaguar F-TYPE has a lot of new elements to explore. The exterior design has changed to give the car a more assertive look thanks to an enlarged front grille, new bumper design, and updated hood. Drivers now have the option of choosing a supercharged V8 engine for more power than ever, and can fully enjoy the experience of harnessing that power with a fully manual control option. That's not the only way the 2021 Jaguar F-TYPE puts the focus on the driver – a high definition 12.3-inch instrument cluster makes for easy use, and standard Apple CarPlay and Android Auto make it easy to hook up a smartphone with the advanced infotainment system. And of course, luxurious materials and ultra-comfortable seating complete the high-end Jaguar experience.
Find a 2021 Jaguar F-TYPE
We've just scratched the surface of what makes the 2021 Jaguar F-TYPE so special, but we know we're not the only ones excited about this luxurious sports car. You can call today to learn more from the expert staff who are reading and waiting at your Jaguar dealership. Indianapolis drivers can make their dreams come true this spring with the 2021 Jaguar F-TYPE at Jaguar Indianapolis!