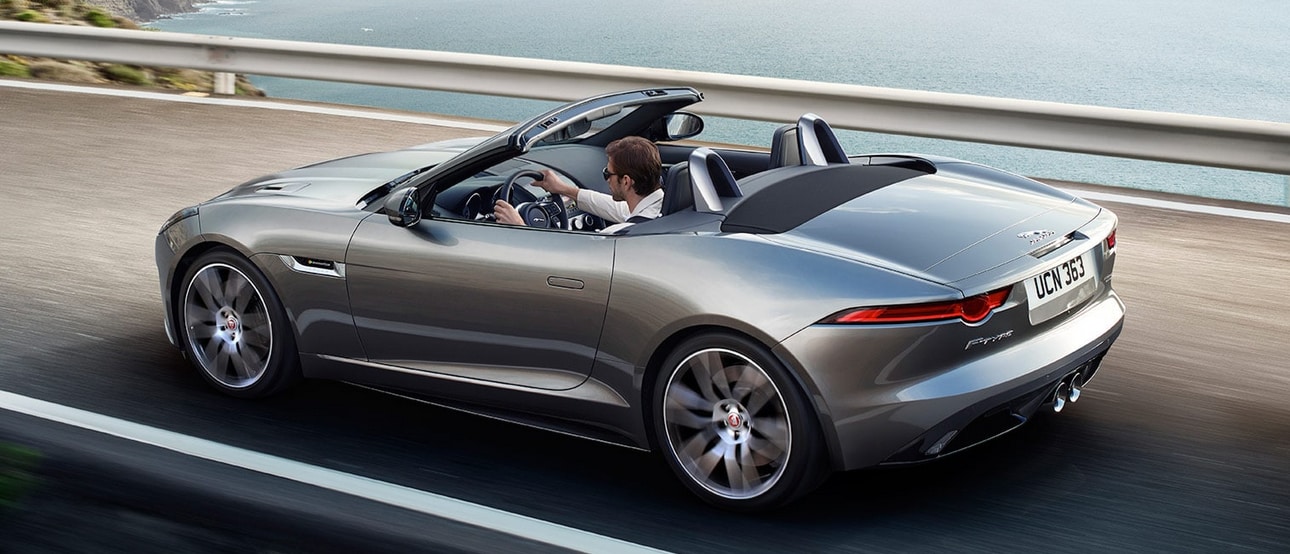 There are a lot of reasons to fall in love with the 2020 Jaguar F-Type. We've talked about the available supercharged V8 engine that maximizes the fun and excitement of driving, and the advanced technology. We know most drivers don't need to be convinced of how great this Jaguar car is so that just leaves one question – is it better to buy or lease the Jaguar F-Type?
Benefits of Buying a Jaguar Car
Buying is a great choice for drivers who really want to commit to their vehicles. If you see yourself driving the 2020 Jaguar F-Type for five or ten years, purchasing will be a great investment. And if the larger down payment is in your budget, buying lets you build equity in your vehicle and eventually pay it off. It's also a great option for drivers who plan on putting a lot of miles on their Jaguar car since you won't have to worry about the mileage caps that come with leases.
Jaguar F-Type Lease Benefits
Leasing can be the perfect decision for some drivers. Are you always looking for the newest and best? You can upgrade every few years to a new model with a Jaguar lease. Carmel, IN drivers who prefer to make a smaller initial payment and still enjoy the benefits of driving an upscale Jaguar model might also choose to lease, especially if you mainly plan on driving in and around town and expect low mileage.
Buy or Lease a Jaguar F-Type near Carmel, IN
Whether buying or leasing is the right option for you, our expert dealers at Jaguar Indianapolis can help. We're ready and waiting to answer your questions and help you through financing. And in the end, there's no wrong choice when it comes to driving home in a 2020 Jaguar F-Type!