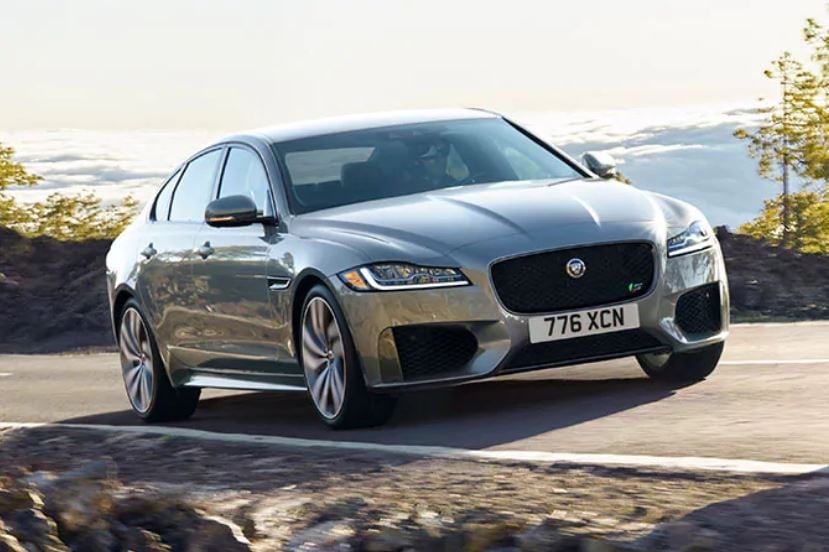 Jaguar cars are widely known for their engaging performance and comfortable interiors - and the upcoming 2020 Jaguar XF is no different. With a revamped trim lineup, we are confident there is a model that will catch your eye and your heart. This model has evolved a lot since its generation began in 2016, and we can't wait to see where it takes us next.
The Jaguar XF will no longer include a diesel engine for the new year, but there will still be plenty of cargo space and an intuitive infotainment system. The Jaguar XF comes in both sedan and wagon body styles, which both seat five people comfortably. This model also has improved efficiency - getting up to 34 miles per gallon on the highway and 25 in the city. You get your choice of rear or all-wheel-drive, and between 247 and 380 horsepower, depending on your engine configuration.
Another change for the new model year is the introduction of a Checkered Flag Edition. As far as entertainment, Apple CarPlay™ and Android Auto™ are now standard features in the Jaguar XF, as well as front and rear parking sensors. The 2020 model keeps that 10-inch touch screen we love, too.
If InControl Touch™ infotainment, three powertrain options, or the luxurious look of a Jaguar car interest you, don't hesitate to talk to us. To learn more about this upcoming luxury midsize car, we encourage you to come to see us at our Jaguar dealership. To find us, Indiana car shoppers search for a "Jaguar dealership near me" online.