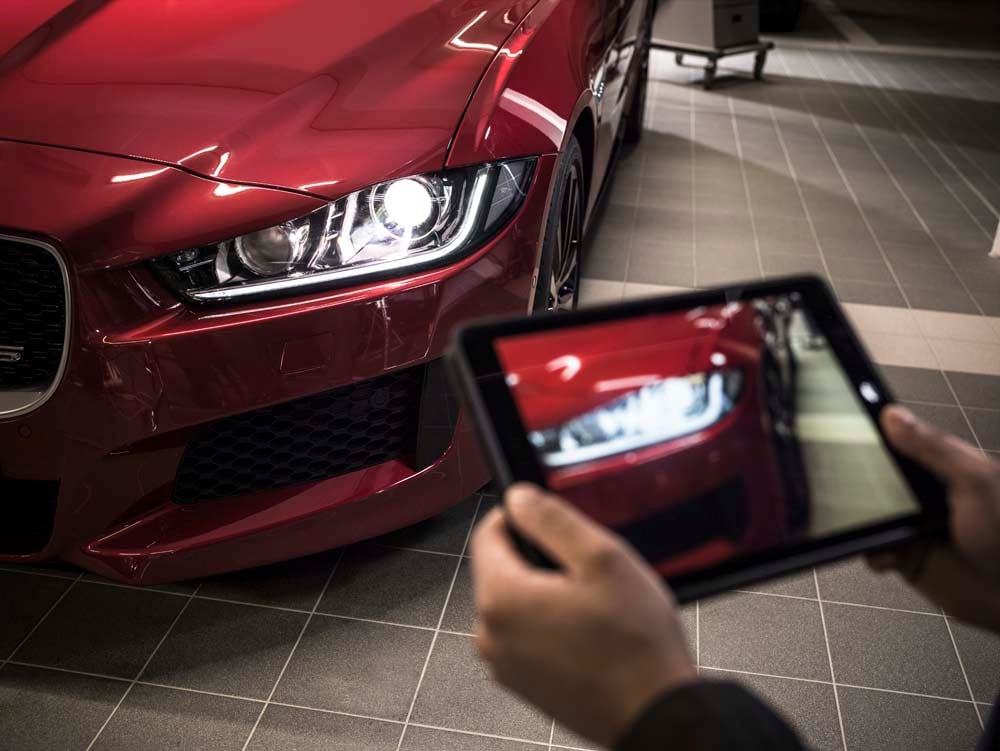 ?
Here at your home for luxury cars, Indianapolis area drivers know they can expect the best. That, of course, goes for models like the Jaguar F-Pace and Jaguar X-Type, but it also goes for our staff, service, and genuine Jaguar parts. Car owners who want to keep their Jaguar SUV or car in the best shape can find what they need here at Jaguar Indianapolis.
Genuine Jaguar Parts
Sure, you could go to an auto parts store and find something that might work. But this is your Jaguar vehicle we're talking about – the car you dreamed about, the luxury you love, the drive experience that you can't get enough of. Here at Jaguar Indianapolis, we've got parts made specifically for Jaguar models. That means you'll get something you know is up to the standard you expect from Jaguar automakers, and sure to work for your vehicle. Not only that, but like the cars and SUVs themselves, Jaguar parts are covered by a warranty! That means in the unlikely event that something goes wrong, your car will be taken care of.
Jaguar Service Center Near Carmel, IN
Of course, even the best parts in the world won't help your Jaguar model if they're not installed properly. At our Jaguar service center, we have technicians trained specifically for Jaguar cars and SUVs. Just like you couldn't find better parts than ones made just for your Jaguar vehicle, you can't find better service than from technicians who are experts in everything from the Jaguar I-Pace to the Jaguar F-Type. Carmel, IN Jaguar owners can find the genuine parts and service their car deserves right down the road here at Jaguar Indianapolis. Call today to learn more about getting the best car for your beloved Jaguar model.