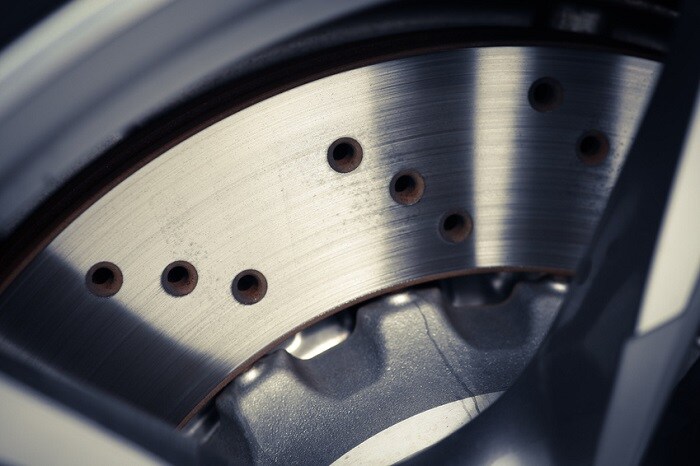 There's not much more exciting than driving your brand new Jaguar XJ or Jaguar F-Type off the lot and towards home. And with Jaguar cars and SUVs, you'll feel the same excitement every time you get behind the wheel. But even the best cars eventually need some work. We know that it's important to keep up with regular oil changes and tire rotations, but it can be harder to know when larger repairs or services are needed – for instance, brake repairs. While our expert service technicians here at Jaguar Indianapolis are always ready to help, there are some things you can look out for so you know when it's time to get your brakes looked at.
One of the most common brake issues drivers see is brake pads wearing out. This is a normal part of the wear and tear of driving, but it's an important one to take care of. The easiest way to tell if your Jaguar vehicle is in need of new brake pads is to listen to the sounds they make when you're pulling to a stop. A squealing sound means that the wear indicators are coming in contact with the brake rotor, which means it's time to bring your car in. You want to avoid those terrible grinding sounds at all costs, which mean your brake pads have worn out entirely.
Another common problem when it comes to brakes is poor performance. This could be caused by any number of issues, but the symptom is the same – your vehicle will get harder and harder to stop. Since there are so many reasons this could happen, if you notice your brakes aren't working as well, it's a great time to consult the experts, which we've got right here for drivers in Fishers, IN. Jaguar service centers like the one at our dealership are the best place to find technicians who are experts in your specific vehicle, and our service staff are ready and waiting to get your brakes working right!