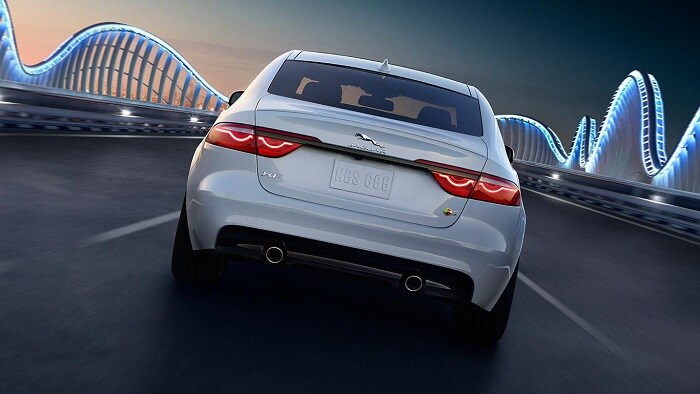 For years, luxury cars were considered luxurious in large part because of the gigantic, high-performing engines that lay beneath their hoods, but the industry has changed considerably over the course of the last decade or so, and now luxury customers in Indianapolis, IN are just as concerned about fuel efficiency as those customers purchasing non-luxury models. It turns out fewer trips to the gas station is great no matter what economic bracket you're in, and everybody loves being friendly to the environment.
Thankfully, Jaguar offers a couple of truly excellent green models that give customers tremendous luxury and commendable fuel efficiency, and in fact when autobytel.com recently put together a list of the ten best gas mileages in luxury cars, two
new Jaguar
models were listed among the top three.
The first of those is the
2017 Jaguar XF
20d, which features a 2.0-liter inline-four intercooled turbo engine paired with an 8-speed automatic transmission with overdrive, all of which is capable of producing upwards of 180 hp and an impressive 36 MPG according to EPA estimations. It's a great looking car by any account, but it also brings a lot to the table in terms of performance and efficiency.
The other vehicle in the top three was the 2017 Jaguar XE 20d, which actually features the same engine and transmission pairing and offers identical efficiency numbers. The vehicle itself is different from the Jaguar XF, obviously, especially in an aesthetic sense, but that great engine is available in both models. Which one a customer may purchase is entirely up to preference.
If you'd like to check out either vehicle in person, come pay us a visit here at Jaguar Indianapolis and one of our sales associates will get you all set up for a test drive. You'll end up falling in love with one of the greenest luxury vehicles currently in existence.