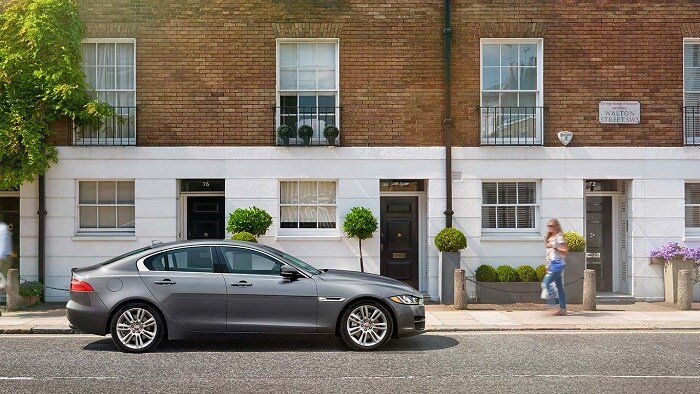 While there are a lot of things that are fun about driving
new Jaguar
automobiles, it certainly is not uncommon here at Jaguar Indianapolis to hear some customers complain about how much they abhor the process of actually parking one, especially if the kind of parking we're talking about is of the parallel variety.
Thankfully, Jaguar engineers have developed the sort of parking assistance technology that can do nothing but make Indianapolis, IN Jaguar drivers' lives easier. The technology is called, naturally, Park Assist, and it uses a number of sensors to help drivers find a parking spot of a reasonable size and then follows that up by helping to guide them into that spot as smoothly and safely as possible.
More specifically, Park Assist can scan the side of the road for a parking spot large enough to accommodate your vehicle. Once it's found one, the vehicle can automatically steer itself into the space, leaving only the brakes and the accelerator to the driver. There even is a nice little LED display on the instrument panel that pops up while their process is taking place, just so drivers can get a sense of how well they're fitting into the intended space.
A system like this is good for a lot of reasons. Obviously it will cut down on minor fender benders, which is something both drivers and insurance companies will love, but it also keeps traffic moving behind you, clearing up a little bit of the city traffic that can be so frustrating, especially during those busier times of day.
If you're interested in seeing this technology demonstrated in person, head on down to your
Jaguar dealership near Fishers
and a sales associate will show you how it goes. It's a neat technology, and one we think will make your driving life a whole lot easier.