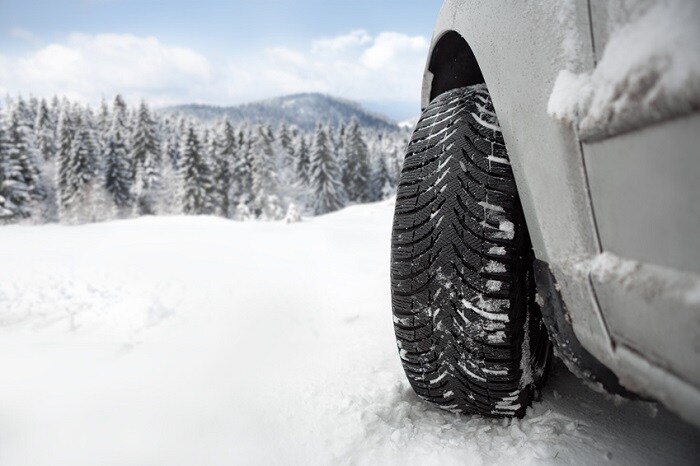 After an unseasonably warm November, winter has arrived in our region and it brings snow, ice, and frigid temperatures. Already here in Indianapolis, IN we've seen some snowy roads that hopefully didn't catch too many drivers off-guard. This is the month where our service department here at Jaguar Indianapolis sees the most appointments for winterizing Jaguar automobiles, and based on the weather we've seen so far, we'd highly recommend you take your own Jaguar car into see us as soon as possible, too, if only to keep you as safe as possible out on those slick winter roads.
Whether you drive a
2017 Jaguar XF
or an older pre-owned Jaguar model doesn't matter. Doing things like changing over to winter tires and packing a roadside winter emergency kit could mean everything should you fall victim to the unforgiving December weather.
Those winter tires, which feature specialized rubber compounds that react to cold weather better, are much more adept at gripping the road. A roadside emergency kit featuring extra antifreeze, a small snow shovel, sand, road flares, and even nonperishable food and drinks that all could help in the case of an emergency.
Our
Jaguar service department
would be happy to help with the winter tires, either by putting on the ones you already own or by helping you pick out a set that works for you and your budget. All it takes is a phone call, while the payoff is the sort of added safety that Indianapolis drivers really need this time of year. Safety is the name of the game, after all, and we want our customers to be as safe as possible as the weather exercises its treachery.