After opening a new cold-weather testing facility in International Falls, MN, it makes sense that Jaguar's next step would be to drive an XJ to the coldest city on Earth! Two standard Jaguar XJ vehicles with Instinctive All Wheel Drive have returned successfully from a 2000-mile round trip journey to the frozen tundra.


read more
The Jaguar F-Type is now available for order! Highly anticipated since its debut last September, Jaguar's high-performance cat can now be yours. The F-Type will be launched as a convertible with a choice of three engines: there are two supercharged V6 options, and also a supercharged 5.0-liter V8 option. All will drive the rear wheels through an eight-speed transmission and will be equipped with Stop/Start technology, along with numerous other high-performance features…
read more
If you think it's cold here, wait until you see what Jaguar has in store for its upcoming vehicles! Jaguar has opened a new winter test facility in International Falls, Minnesota. The new facility includes cold testing chambers, snow covered test surfaces, a frozen lake and a concrete test track.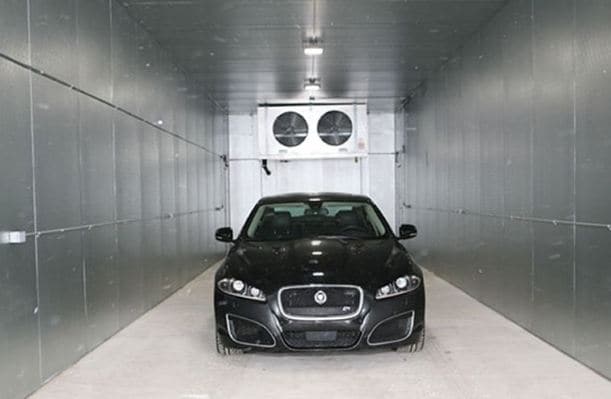 The center will allow Jaguar engineers…
read more